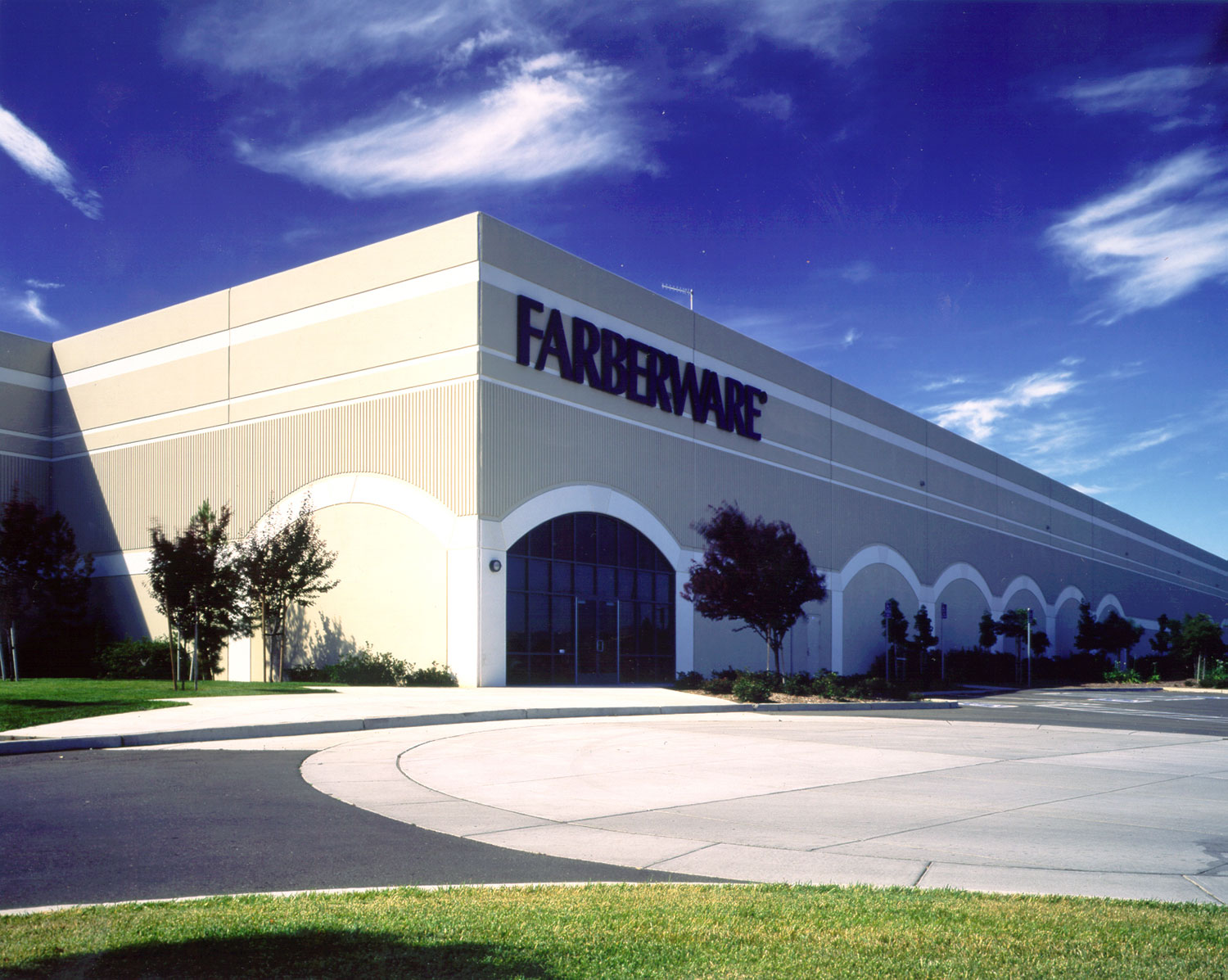 This project consists of the first phase of a one million square foot masterplan. The building is approximately 340,000 square feet and utilizes a pre-engineered interior structure to achieve 30 feet of clear height. The perimeter walls are composed of concrete tilt-up wall panels that are articulated with detailed reveal patterns and color variety to achieve a pedestrian scale facade in a massive distribution facility.
The building functions as the primary distribution facility for Farberware Cookware and also provides a small amount of manufacturing functions. The phase one project was completed ahead of schedule and below the owner's original budget.
Fairfield, CA
Client: Meyer Cookware Industries, Inc.